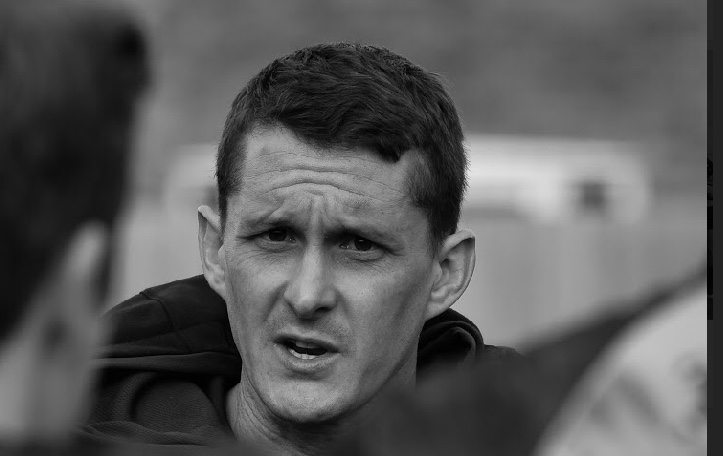 My earliest sporting memory goes back to 1991 watching the RWC Final with my father: the following day I joined my home club of Fleetwood RFC where I fell in love with the game and this is where I played in their first team until the age of  19. Along the road I have been fortunate to experience being coached by some great people and play alongside fun team mates.
Having forged my way into coaching in 2008, I realised  how critical the role of a coach can be to a player's development as a sportsman and decided to make this a passion of mine!
Since focusing my career on coaching I've worked tirelessly on my own personal development. Numerous experiences working with professional clubs has enhanced my technical coaching skills within the game which now I often feel is missed within common practice. Coaching has given me a lot – I really enjoy giving back to players across a variety of sports and being part of their development..
Sport is very powerful for people from all backgrounds & coaching, good coaching, allow players to experience the fun, friendship and social benefits that we all want players to experience.
The coaches that work with J.Heald Coaching all work representing my company with dedicated professionalism.
Experience
Barnes RFC – Senior Coach May 2018 – present 
Cambridge RUFC – Defence Coach (March 2015 – April 2017)
2015/16 Season National 2 South Champions
Cambridge University RUFC – Skills Coach & Academy Manager (March 2016 – present)
Responsible for CURUFC Skills and development of 16 players in the clubs Academy.
Eastern Counties U20s – 2015/16 Season
Lead Coach (National – Semi Finalists)
Bury St Edmunds – June 2015 – Dec 2015
Consultancy (Head Coach) Nat 3 Winning Season
London Irish Amateur RFC June 2012 – May 2015
Wild Gesse Attack Coach (National 3 SW)
London Irish – Academy Coach May 2011-Sept 2012
Head Coach Silver Elite Player Development Group
Assistant Aviva A League Coach
Coach Gold Elite Player Development Group
Coach AASE
England SW Divisional Selector U16 & U18
Hampshire and Berkshire County/School of Rugby
Head Coach, London Irish Amateur RFC U19s
London Irish – Senior Community Development Coach Oct 2008-March 2011
Community Coaching (Berkshire Clubs and Schools)
Coach Education Sessions at Berkshire Clubs
Silver EPDG coach
England U16 Divisional Selector
London Irish Amateur RFC Wolfhound Academy Head Coach
Independent Schools Coordinator/Coach
Richmond FC – Senior Coach (1st and 2nd XV) July 2010-May 2011
Assistant 1st XV Backs Coach
Backs Coach 2nd XV
Assisting with all 1st and 2nd XV pre-season preparation
Match Analysis and Statistics
Richmond FC – Saxons Coach (3rd XV) Dec 2007-May 2009
Organization of 3rd XV & Coach
Richmond FC – U13 Head Coach August 2008-May 2009
Unbeaten winners of Surrey League 1
Blackpool RFC – U14/U15 (Backs Coach) Aug 2005-May 2007
Consecutive county championships over two seasons
International Rugby Academy New Zealand – High Performance Course – June 2010
Regional Academy Managers Conference – Exeter RFC August 2011
Regional Academy Managers Conference – Bristol October 2011
Regional Academy Managers Conference – Twickenham January 2012
Regional Academy Managers Conference – Bristol April 2012
CPD Planning and Periodization – 02/02/2011 – Newbury RFC
CPD Performance Profiling – 16/02/2011 – Newbury RFC
Brian Ashton Masterclass in Attack – Reigate School – March 2010
other consultancy schools/club/CBs which we work with
Richmond FC
Westminister Catherdral School
Bishop Stortford College
Woodbridge School
The Perse
Roslyn Park RFC
Eastern Counties RFC
Cothill Prep School
St John Beaumont, Old Windsor
West London Free School
Salesians, Chertsey
Reading Abbey RFC
Bracknell RUFC
Wellington College
Claires Court Schools