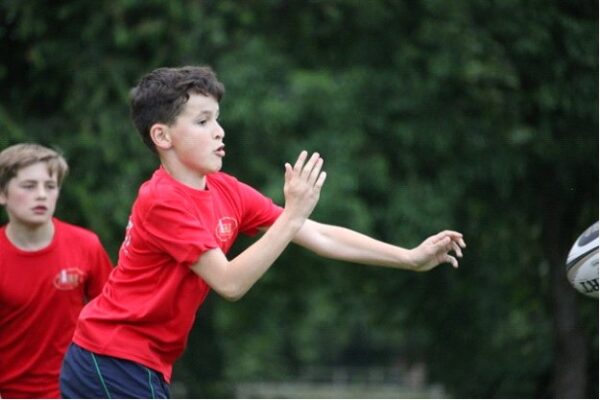 Description
Where:    Barns Elms Sports Trust, SW13 0DG
When:     Tuesday 16th June (for 6 consecutive weeks)
Time:       Slots of 1 hour at: 17.00-18.00, 18.15-19.15,      19.30-20.30
Ages:        U11 – U18
Price:       £100
Drop in sessions available (£20 per evening)
Jack is excited to start running rugby and conditioning sessions in Barnes starting Tuesday 16th June, running for 6 consecutive weeks. This will be an ideal time for young players to come down to exercise, mix with friends (socially distanced) and be coached by highly qualified coaches that have tailored a programme to work around Covid19 restrictions. Sessions
will comprise of fitness, skills & some running mechanics. This is an excellent opportunity for everyone to interact again with friends & get some really worthwhile exercise in ready for when full rugby starts up again.
For any queries please call Jack on 07852 231 546
Where:    Barns Elms Sports Trust, SW13 0DG
When:     Tuesday 16th June (for 6 consecutive weeks)
Time:       Slots of 1 hour at: 17.00-18.00, 18.15-19.15,      19.30-20.30
Ages:        U11 – U18
Price:       £100
• All sessions are planned according to Gov & RFU guidelines. These are changing
weekly & sessions will be adapted as and when social distancing rules change.
• Places must be booked in advance.
• Once your booking has been processed you will be contacted by us to confirm your preferred time slot.
• Please ensure players bring both boots & trainers to sessions along with water.
• Book early to avoid disappointment as limited places are available.
Quality Assurance
J.Heald Coaching is an independently run coaching firm with a track record of working and developing young players.
Qualified Coaches
Delivered by Academy & DPP Coaches from around Premiership Rugby Academies
2019 Rugby Camps
Book your Camps now for 2019 early booking receommended to avoid dissapointment.
| | |
| --- | --- |
| Days | 1 Day, 2 Days, 3 Days |